Clinical and Dental Waste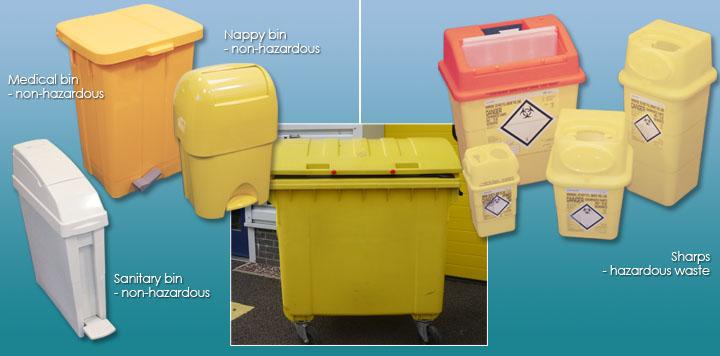 Nappy & Medical Waste
Prestige offers a range of services on Nappy and Clinical waste allowing you to dispose safely of Group E waste and fully compliant with 'Duty of Care'.
During the service process which is carried out within the washroom, all units are fully sanitized and a high-energy germicidal powder is inserted which remains effective against bacteria and viruses. This ensures the highest level of hygiene is maintained within the washroom area and helps deactivate offensive odours.
Prestige is a licenced waste carrier and protects Customers against relevant environmental regulations controlling the disposal of sanitary/nappy waste. All waste is taken directly from Customer's premises to be recycled at one of Europe's leading recycling plants which hugely reduce our carbon footprint which can also benefit all of our Customers.
Hazardous Waste
Hazardous waste is collected from Customers and taken directly to our preferred incineration treatment plant. This operation is covered by Consignment Notes which are issued to the Customer for their records.