Hand Drying Equipment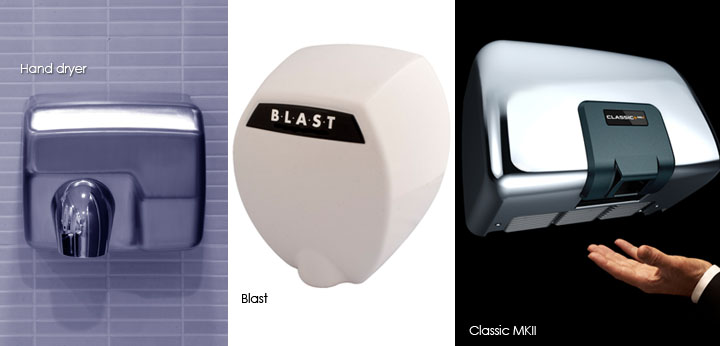 We supply, install and service a wide range hand drying equipment which is available in various colours and finishes to suit your washroom décor.
Hand Dryers eliminate the expense of purchasing, stocking and removal of paper hand towels whilst keeping the washroom free from waste and unsightly mess. Modern hand dryers are economic to run and dry hands rapidly thus reducing the time spent in washrooms.
Prestige offers many different solutions in order to suit individual budgets and expectations. Our ten to fifteen second dry units are highly efficient and therefore enable high volumes of users to be satisfied more speedily.
Automatic Sensor Operation
Compact Units
Various finishes to suit all washroom decor
Economic and efficient
Easy to clean surfaces
Variable output
Warm and Cold air dryers available
Contact us today for more information
<< Return to our products homepage