Water Coolers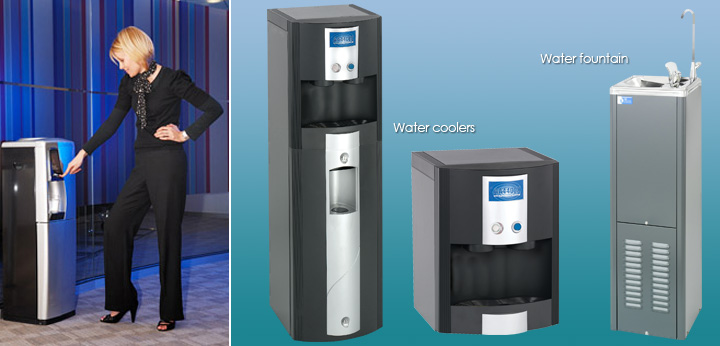 Water consumption is an essential part of our daily life and contributes to our individual life support system. We should therefore ensure availability of water both at work and at home at all times. It is recommended that we consume eight to ten glasses of water daily which is why Prestige are committed to delivering quality purified water.
Whilst there are many ways of achieving the supply of drinking water within the workplace, the most cost effective and innovative way is through the installation point of use water coolers. By delivering drinking water from the mains supply through WRAS approved water filters and cooler's, the water is purified and crystal clear eliminating the need for unrecyclable bottles and caps. Your carbon footprint can also be drastically reduced through eliminating the need for transportation of deliveries.
We offer a wide range of stylish counter top and free standing water coolers along with water boilers both wall mounted and free standing, which can be located to suit our customer's specific requirements. Our point of use water coolers are plumbed directly into the mains water supply, the water being passed through an advanced in-line filtration system which removes organic chemical, odours and tastes, leaving only crystal clear fresh water.
Upon request, we survey our Customers site to establish the most efficient solution to providing point of use drinking water for employees and visitors. If there is not a water source directly available, our experienced installation team can extend your existing water supply to the point at which the water cooler is required. This eliminates the Health and Safety issue surrounding the exchanging of heavy water bottles and eliminates the need to use up valuable storage area.
Prior to any installation being undertaken, we agree the proposed installation with our customers to ensure total satisfaction upon completion. On installations requiring extended pipework we provide a schematic drawing showing pipework routes so that there are no surprises during installation.
All Water Coolers are serviced twice annually, which includes a filter change and full sanitisation of the cooler pipework, dispensing components and external surfaces.
Prestige is a National supplier and service provider of Water Coolers.
Contact us today for more information
<< Return to our products homepage