Vending Machines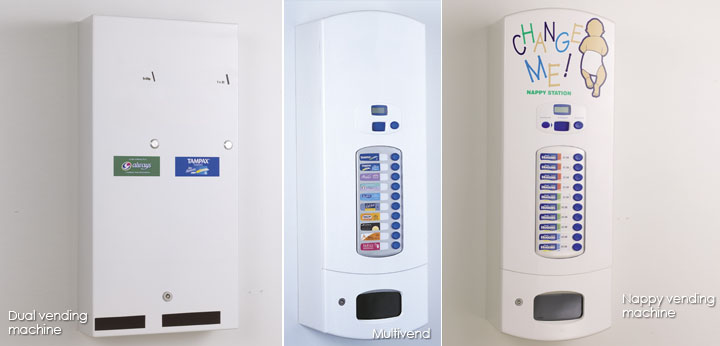 In order for our Customers to consider the highest level of washroom facilities for their workforce and visitors, we offer a range of vending machines for both male and female requirements. The contents our machines can be designed to meet our customer's specific requirements.
Our choice of coin operated, multi-vending and dual-vending machines offer competitive product prices and are always kept well stocked for uninterrupted use by the end user. We only stock our machines with well known branded products in order to ensure our customers are familiar with the products they wish to purchase.
All re-stocking and cash handling is carried out by Prestige eliminating the need for our Client's to be involved in any stock purchases or inventory control.
Contact us today for more information
<< Return to our products homepage