Dust Mats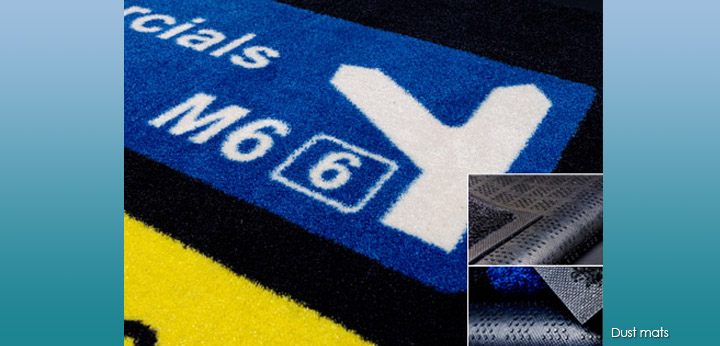 We supply various sizes of dust mats to suit all situations within your workplaces. We survey your site and advise the best possible location for mats in order to reduce the soiling of surrounding floor finishes.
The dust mats can be supplied in various colours to compliment your existing floor finishes.
Whilst the dust mats remove the majority of dirt from the bottom of employees and visitors shoes, they also remove moisture from the soles which directly extends the lifetime of your existing floor finishes.
We also provide logo mats with your companies personal details which gives your workplace a professional appearance as visitors enter your building.
All mats are serviced at intervals to meet your specific requirements.
Contact us today for more information
<< Return to our products homepage